---
In the 80's, SBC's (pre-Mediacorp) Channel 5 starting airing the NBA regularly.
This promoted the high-octane sport to viewers in Singapore, amplifying interest and converting many into fans.
That was the era of Los Angeles Lakers' and Boston Celtics' intense rivalry, where the teams split eight championships in that decade.
Moving into the 90's, a paradigm shift was occured when the G.O.A.T emerged into the spotlight – Michael Jordan. His "Airness" won his first ring in '91 with the Chicago Bulls and completed a three-peat winning consecutive titles through to '93.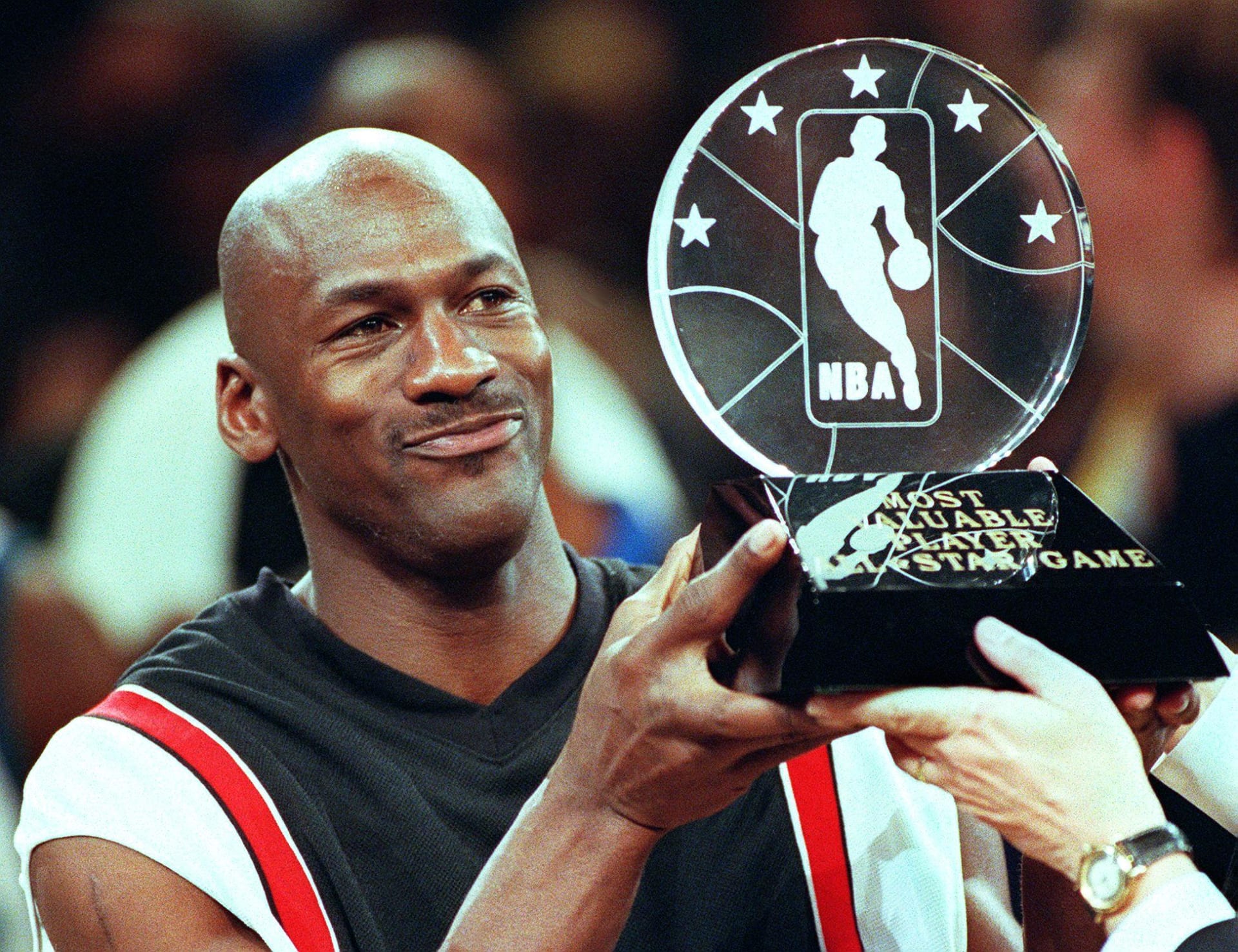 The introduction of Allen Iverson in the early 2000s brought the hip-hop street-ball culture into the NBA, which was promptly adopted by our neighborhood basketball courts with aspiring ballers also adopting the over-sized tees and trying to emulate the charismatic moves of the hall-of-famer.
But all that abruptly stopped in the mid-2000s. NBA was no longer on local cable-free channels.
StarHub attempted to pick up the debris in 2010 with the 24-hour basketball channel NBA TV but ceased transmission in 2016 when the contract with the NBA expired.
With the following issues, paired together with Michael Jordan's second retirement in '03, fizzled out the craze which was once the NBA.
It was only in 2009 when a little basketball found its way onto the shores of Singapore when the ABL (ASEAN Basketball League) was formed. The Slingers, formerly competed in Australia's NBL, relocated to Singapore to be one of six founding members of the ABL.
An influx of local talents found their way into the team's roster and has been regularly featured in the starting line-up, but herein lies the question – could a Singaporean ever make it to the NBA?
Jeremy Lin had just won the 2019 NBA finals with the Toronto Raptors. That statement sounds like an oxymoron itself. Lin who is of Taiwanese descent, is now the first Asian-American to win an NBA title. 
In fact, he is one of only 16 Asian players who has been in the league. One of them is 2019 recruit Gonzaga's Rui Hachimura and even including Jordan Clarkson of the Cleveland Cavaliers, who is Filipino by birth.
Other notable names include Yao Ming and Yi Jian Lian whom both already had success in China's own CBL (Chinese Basketball League).
With 30 teams in the NBA and with each team only allowed 15 players on their roster, these 450 spots are the most coveted in the world of basketball. Realistically, the only way to secure an NBA roster spot is through its annual draft exercise. 
Only a few undrafted players actually made a career in the NBA. Lin is actually one of the rare gems who went unnoticed. Ben Wallace is the most successful from this crop, going to win a ring with the Detroit Pistons and becoming a four-time NBA Defensive Player of the Year.
To put the draft's chances into perspective, let's break it down.
The NCAA Division I Men's Basketball consists of 64 teams and similarly, there can only be 15 players on each roster. That adds up to a total of 960 Division I players.
For Division II players, there is only one in the history of the NBA. Jaylen Morris, who climbed his way from gym try-outs to the G-League before signing a two-way contract, but let's not digress.
Adding in the foreign imports, there are probably 1,000 possible elite players vying for a contract with an NBA team. Only those who are nationally ranked inside the top-100 have a shot at the draft.
To enter the draft, you have to declare officially through the proper channels and forgo your eligibility for college.
In 2019, there are 175 college players and 58 international players, competing for just 60 spots.
That comes to a 3.88% chance that you get selected if you declare your desire for the draft, and that is, if you manage to enter in the first place.
To increase your chances, the first route would be enrolling in an American college to play Div 1 basketball.
Truth is, the NBA draft is catered primarily for American college players, and only the best players from top leagues in each continent are afforded attention during the draft (Euroleague, CBA etc), and as such, even if there was a mercurial talent emerging from within our ranks here in Singapore, he would likely be nothing more than a buried gem. 
For instance, even Guo Ai Lun, one of China's most exciting prospects, was left undrafted in 2015.
For a start, genetic makeup has not been kind to our male population. The average height of a Singaporean male is 170.6 cm or (5′ 7.), compared to the American average of 1.78m (5′ 10), and this initial difference is only exacerbated with the immense talent pool that America has to source its elite players.
Taking our current roster of national basketball players and using the tallest player in each position (guard, forward and centre) as points of comparison, the height difference is exponential.
Guard: Larry Liew 1.90m
Stephen Curry: 1.91m (Average NBA guard: 1.91m)
Forward: Ng Han Bin: 1.93m
Paul George: 2.06m (Average NBA forward: 2.05m)
Centre: Delvin Goh 2.0m
Joel Embiid: 2.13m  (Average NBA Centre: 2.10m)
Height remains one of the least concerns for Singaporeans if they want to make it to the NBA.
History has shown us that players with smaller statures can also be a star in the league.
Muggsy Bogues, who stands at only 1.60m tall, was drafted in 1987 by Washington and played for 14 seasons before retiring.
Nate Robinson, standing at 1.75m won the All-Star Dunk Contest a record three times. He went on to play 11 seasons in the NBA. What Robinson did different was to improve his physical strength significantly to compete with the big-men in the league. His competitiveness has greatly aided his defensive game and there are compilations of great blocks that  he made throughout his career.
Finally, Isaiah Thomas. Also with a height of 1.75m, Thomas was the last pick of the 2011 draft. After bouncing around several teams, he made a name for himself at the Boston Celtics where he came in fifth in MVP rankings in 2016. Two All-Star appearances and a slot in the All-NBA second team proved that short guys can make it to the league.
These are all testaments that there is more to basketball than just height.
But if somehow, a local player circumvents these natural limitations by winning the genetic lottery, he or she still lacks the necessary environment to hone his skill sets. 
Unlike the established leagues and tournaments that NCAA holds throughout the year, local basketball competition at the tertiary level are limited to one-off tournaments in the form of the Singapore University Games (SUniG) and Inter Varsity Polytechnic (IVP), of which less than 20 tertiary institutions take part.
Outside of that, the ICBC National Basketball league is where amateurs hone their skills competitively. Many school team players join a managed team to compete competitively and to maintain match fitness. Also to note that national scouts are usually at these games to search for the next gem.
Nevertheless, there are limited opportunities to play basketball seriously on a consistent basis, and exposure to quality competitors is only afforded to those who are national representatives and get to partake in FIBA competitions or play in the ASEAN Basketball League (ABL). Currently, all of our country's top basketball talents ply their trade in the ASEAN basketball league.
Even then, the level of competition in the regional league is far below that of the national leagues of other Asian basketball powerhouses such as China, Korea, Japan and the Philippines.
Compounding this is the NBA's major lack of outreach in our shores. Up until 2016, there had not been any consistent development program for youths. Then, Sports Singapore partnered with Junior NBA to establish an annual national training camp where 15 participants aged 10 to 14 are selected to embark on a unique overseas training experience.
With the lack of expert coaching, knowledge, exposure and quality competition, it is a steep uphill climb for any aspiring local player who dreams of making it to the NBA. 
Even if someone miraculously develops into an exceptional talent, he will likely have to be the best player in Asia's top basketball league – the Chinese Basketball Association (CBA), to even get a look-in for the NBA draft. 
Of all the Asian NBA players that were drafted from Asia, the CBA has produced the most picks with its status as Asia's preeminent basketball league.
Yi Jianlian was drafted by the Milwaukee Bucks sixth overall in 2007 and then went to the Lakers in 2016. He was a four-time MVP in CBA and a three-time Finals MVP.
Zhou Qi is another player from the CBA who got drafted. He was picked by the Houston Rockets in the second round. At the CBA, he won Defensive Player of the year along with two blocking titles.
With the CBA's cap on foreign born players at two per team, and with these precious spots mainly filled by American players who just missed the cut for the NBA, it is highly unlikely a Singaporean will ever turn up for a CBA team and attract the attention of NBA scouts. 
China on the other hand, has taken a step forward with the introduction of reality show 'Dunk of China'.
With judges Jay Chou, Jeremy Lin, Guo Ai Lun, and Li Yifeng, the variety show has made basketball palatable to viewers previously uninterested in sports.
"Dunk of China" portrayed itself as a platform for talented non-professionals to showcase their skills and become celebrities in their own right, many coming from schools to the neighborhood street ball courts. Many of them are players of CUBA, China's university basketball league, looking to catch the attention of CBA scouts for the upcoming draft.
Integrating popular mando-pop singer Chou and Li together with the realistic addition of Lin and Guo as NBA and CBA stars, the show converted many people into fans by just riding on their popularity alone.
The steps China has taken to improve their talent pool production is immense, and is something Singapore can emulate.
But there is more.
The socioeconomic factors surrounding playing sports professionally in Singapore highly affects where an individual's potential can reach. Singapore's education system has been consistently lauded but the governing bodies has done little to promote competitive sports as an equivalent to achieving high grades.
Over 80% of Singapore parents believe that sports should not be regarded as important as studies. It is also the stigma that was implanted through generations of our elders and peers that sportsman or athletes in Singapore are unrealistic prospects.
Does a diploma outweigh an opportunity in the second tier of Spanish football?
Is a bachelor's degree worth skipping an NBA G-League tryout?
These are social issues that has been revolving the nation since Singapore culture deemed the importance of the 6 'C's.
Football players are deemed 'not-studious'. Basketball players have 'no future'. Only a 'rich family' can succeed in golf, or sailing, or even tennis.
It takes only one generation of our ancestors to completely change the mindset of one era.
Next would be financial comparisons.
The ABL was set-up with a salary cap of US$10,000 for the import players. This means that our local stars would draw a salary in the ball park of $US7,500. After all, many of the imports are past their prime and took a significant pay-cut to join such a minor league.
Nobody would risk a comfortable, air-conditioned office paying job with career longevity compared to competing in professional sports till the ripest age of 38 to 40 in the best case scenario.
At the NBA however, a rookie contract is worth more than what an average Singaporean can make – in their life time.
Take RJ Barrett for example, the 2019's third overall NBA draft pick.
Barrett's two-year deal with the New York Knicks will see him earn $16,071,720 in fully guaranteed money over that time period — that's an annual average salary of $8,035,860. The contract includes club options in both 2021 and 2022, with total earnings over four years set at just over $35.5 million.
In contrast, the 30th pick in the first round of the draft would make US$1,613,700 in the first year, US$1,694,300 in their second year, and US$1,775,200 option for the third year – which is still more than what an average Singaporean can make.
With the amalgamation of factors including genetic makeup, accessibility to quality competition and expansion of market, the overwhelming priority given to American players through the drafting system, and the socioeconomic factors of our country, the prospect of a Singaporean making it to the NBA is very much the equivalent of making a full court buzzer beater to win the championship.
Which means, it's not going to happen anytime soon.
Leave a comment